University of Kashan among Top 301-400 Universities in Engineering and Technology Globally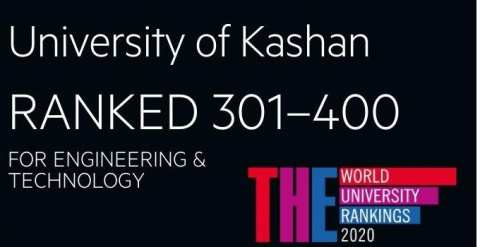 According to the latest World University Rankings 2020 by subject from Times Higher Education website, University of Kashan is placed among the top 301-400th universities of the world in engineering and technology. University of Kashan is ranked 2nd among public state universities of Iran and 4th among all Iranian universities.
This ranking highlights the universities that are leading across general engineering, electrical and electronic engineering, mechanical and aerospace engineering, civil engineering and chemical engineering subjects. In 2020's evaluation, more than 1000 universities were ranked.
The leading universities in the world in these subjects are the California Institute of Technology and Stanford University who share the first place. In this year's results, the highest-ranked Asian university, the National University of Singapore, drops four places to 12th compared to previous year's findings. China's Peking University is now ranked 13th. Among Iranian universities, it is University of Tehran who holds the highest rank among all public state, technology and Azad universities of the nation and is ranked 201-250th globally.